Our company maintains a very low scrap and reject rate.  We make parts with exotic metals and high nickel alloys as well as common metals.  We also are capable of machining castings made of cast iron, aluminum, steel, and stainless steel.  We take pride in being able to machine parts that are complicated and require close tolerances.  We machine parts on a daily basis with 0.0003" – 0.0005" tolerances.
We are capable of running prototype or production items as needed per our customers' orders.  Our consistent quality precision work with both CNC and manual equipment allows us to keep up with the changing demands of our customers.
Request a quote using our online form!
In order to produce quality parts for our customers, our company maintains equipment capable of producing high quality machined parts.  We are capable of lifting parts up to 5,000 pounds. Our equipment includes the following: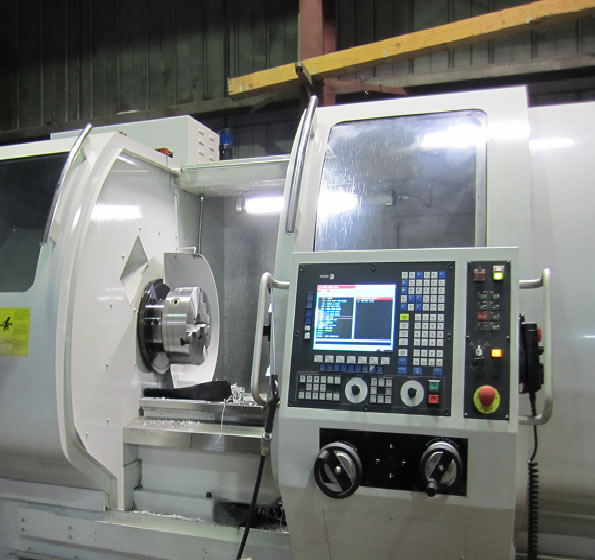 CNC Lathes
Ecoca SJ35/HT 12" Chuck
Mori-Seiki TL5-B 12" Chuck 78" between centers
Mori-Seiki SL3 8" Chuck
Mighty Viper 6" Chuck
Doosan Puma 300LC – Turning Center
ProtoTrax 18" x 45" CNC Lathe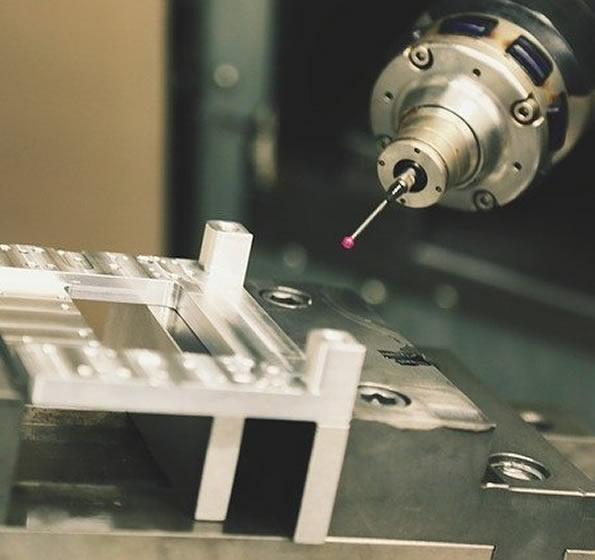 CNC Mills
DPMX 7  23" x 60" ProtoTrax CNC MIll
OKK V5-2 4 Axis with 50 Taper Spindle 40" x 20"
Milltronics RH30 60" x 30" 3 Axis
Milltronics RH30 60" x 30" 3 Axis
Hass VF 2 30" x 16"  3 Axis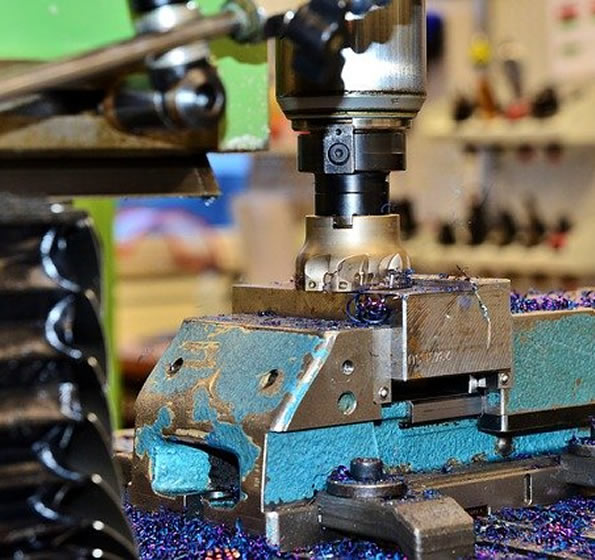 Manual Machinery
Clausing Kondia FV-1 Milling Machine
Kingston HR4000 34" x 168" Lathe
DeVlieg 28-36 Spiramatic Jigmil
Select 22" x 80" Engine Lathe
Brown and Sharpe 8" x 24" Surface Grinder
Morrison 1 ¼" Keyset Cutter
Sunnen Hone with Mandrel
Dual Chamber Heat Treat Furnace
75 Ton H-Frame Press
Hyd Mech 14" Horizontal Band Saw
Grob 20" Vertical Band Saw
Usage rights of select images on this page:
cnc-lathe.jpg By Somesomething243 – Own work, CC BY-SA 4.0, https://commons.wikimedia.org/w/index.php?curid=48832695 – Modified from original.